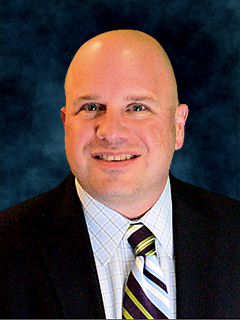 AJ Jania is the Vice President of Sales & Marketing at Diamond Envelope Corporation. During his more than 21 years in the direct mail and envelope manufacturing industry, AJ Jania has held a number of positions with the company including, Account Executive, Sales Service Manager and Director of Sales.
As Vice President of Sales & Marketing, AJ is responsible for direct marketing product sales, customer service management, and development of new product ideas. He is well-known for his excellent sales capabilities driving the company with an upward of $10 million in personal sales. His expertise and industry knowledge continues to show as he thrives to work with customers on new project development and succeeds in winning new business on a consistent basis.
AJ holds a BS degree in Management from St. Norbert's University. He is active in a number of industry and community organizations, including the Envelope Manufacturer's Association, St. Charles Swim Team, and St. Peter's Catholic Church, as well as serving St. Peter's 5th grade basketball coach. AJ is married with 4 children.