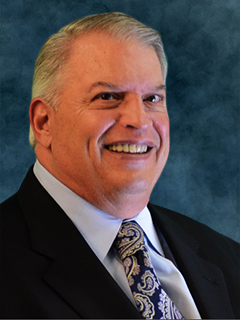 Alan Jania is the President and Chief Executive Officer at Diamond Envelope Corporation. With nearly 45 years of experience in the direct marketing industry; he has worked in virtually all areas and job functions, most specifically in envelope manufacturing.
Alan began his career in direct marketing at Transo Envelope Company as a junior accountant, leaving Quincy University to pursue a career 1968. Over the next 12 years Alan developed a dedicated work ethic leading to promotions and opportunities not just within different divisions of Transo, but also with several of its subsidiaries.  As his responsibilities increased due to his successful results and commitment, so did his roles. At one point he worked an 8-hour day in the accounting department, with an additional 4-hour training period, every night, learning the processes of the manufacturing operations he accounted for. Over the course of time his opportunities at Transo and subsidiaries included working in plant operations, estimating, scheduling & inventory control including print coordination and most importantly, sales. Alan was promoted to Assistant Vice President of the Chicago Plant in 1978.
In September 1980, Alan purchased 25% interest in an envelope company located in Forest Park, Illinois. During this time he helped grow the business from $880,000 to $4,800,000 gross sales revenue by the time he left.
On July 2nd, 1984 Alan started Diamond Envelope Corporation in the basement of his home in Park Ridge, Illinois, with only two other. Since then, Alan has led the company from the basement of his home to the 100,000 square foot state-of-the-art operation Diamond Envelope Corporation is today, 28 years from inception.
Alan was awarded an Honorary Doctor of Laws from Quincy University in December 2007 as a result of his many entrepreneurial accomplishments. He is an active member of various industry and community organizations, specifically catholic schools/charities. He has held various executive board positions at all the catholic schools his children attended, and most recently assisted in coaching his granddaughter's 5th grade basketball team at St. Peter's, Geneva, IL. Alan is married to his wife Judy, who helped mold the business into the excellent organization it has become. Alan and Judy have 3 children, all involved with the family business, Diamond Envelope Corporation.